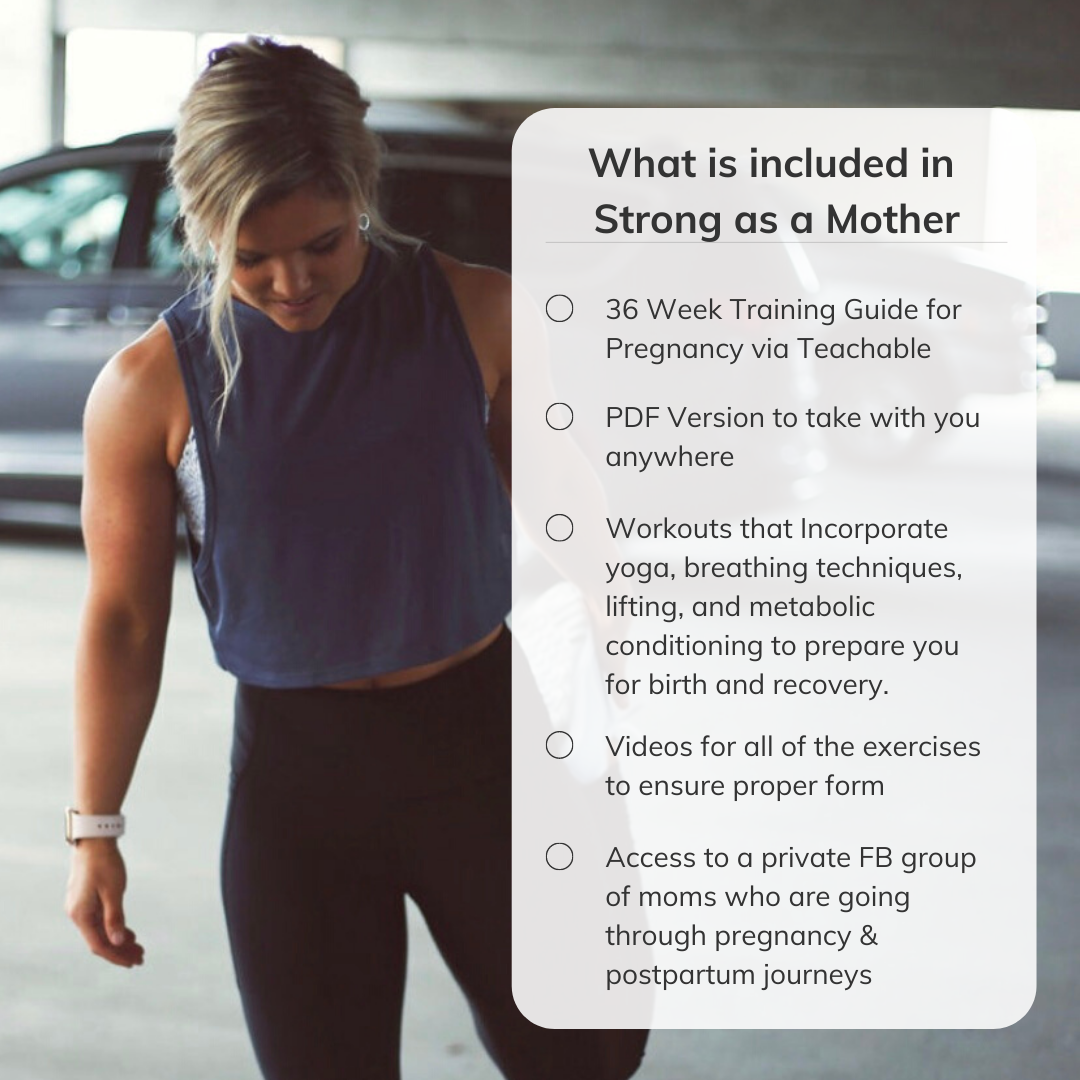 What is Included:
When it comes to pregnancy, one of the best things we can do is move our bodies. This can look like daily walks, stretching, and breath work, or hitting the gym. 
No matter what stage you are in, daily movement will help you feel better. The biggest thing is to honor what your body needs. If you have been flirting with the idea of checking out #strongasamother, here is everything that is included.
Now, please note: this is not a program that is designed to get you shredded or super lean...this is a program to encourage you to honor what your body needs and to keep on moving.
Some workouts are designed to get your heart rate up, while some are as simple as a walk with stretches to release pressure on your low back. It is a realistic approach to respecting and loving your body during pregnancy through movement. 
"You can take on anything because you are Strong as a Mother."
My Story
I wanted to introduce this program by sharing my story around body image, fitness, and my pregnancy journey. I started lifting weights in college as a release mechanism. I was struggling with living in a different place, my parents were getting a divorce, my boyfriend at the time was not treating me well... it was hard.
As life went on, working out and lifting weights became a constant and I knew I wanted to share my love for it with other people. I became obsessed with helping women feel strong and confident in their bodies.
Moving into the last year of my life. Dallas and I decided we were ready to start a family. After having a miscarriage in May of 2020, all I wanted to do was get back in the gym. It was that moment that I realized Crossfit & my workout routine was so much more than just a part of my day-to-day life. It was my release, my therapy, and something that I could control.
After letting my body readjust, Dallas and I found out we were pregnant in August. I had been working on my prenatal fitness education over the summer because I knew that I wanted to be able to keep moving and lifting during my pregnancy and beyond. 
This was when I decided to create #strongasamother, a 36-week fitness guide for pregnant women. This program is designed to help other women who are just like me--women who want to feel strong, powerful, and in control of their pregnancy journeys.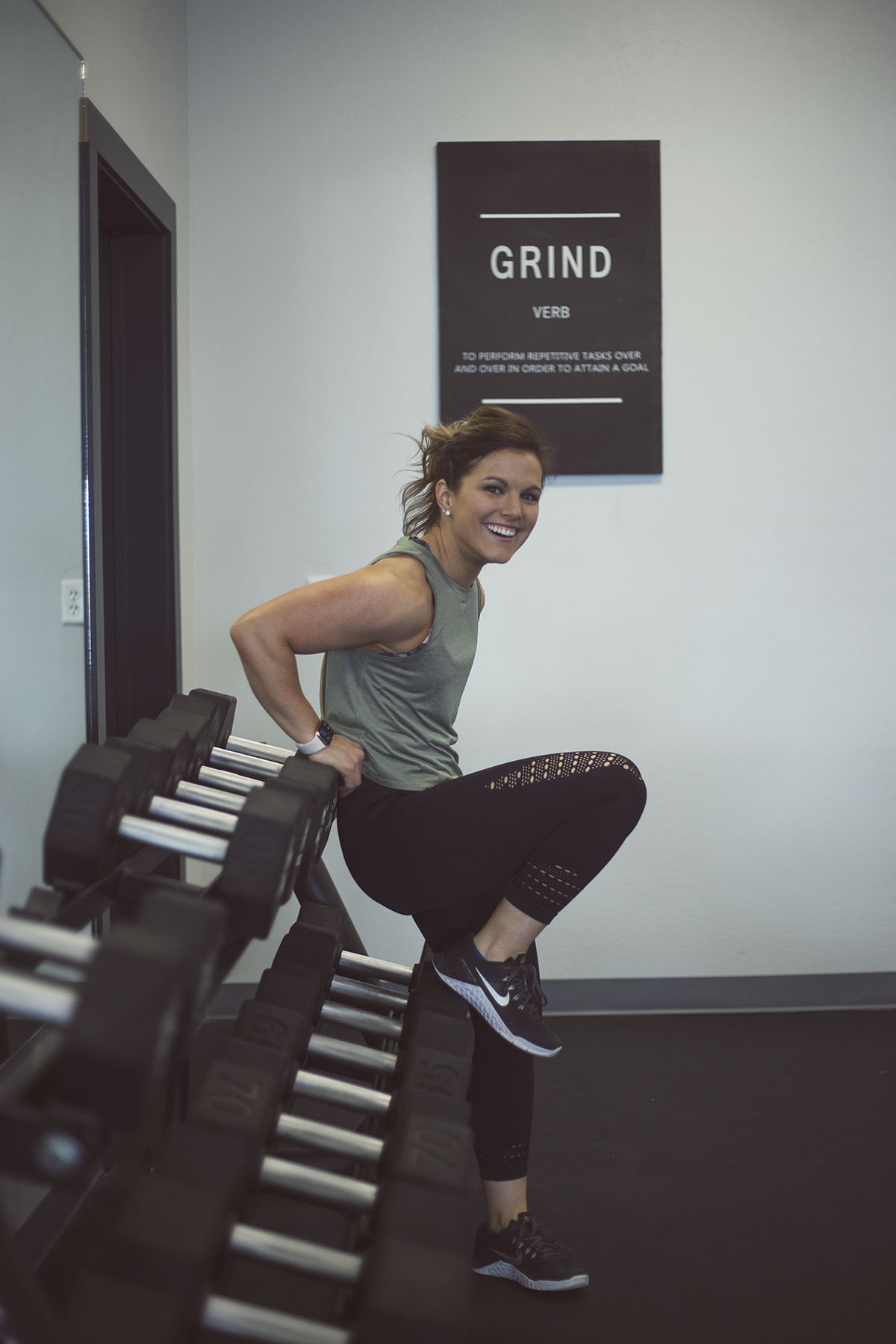 Strong as a Mother Guide Breakdown
This program is a guide to help you stay active, gain an understanding of how to take care of your body during this new time, and so much more. 
Check your inbox to confirm your subscription